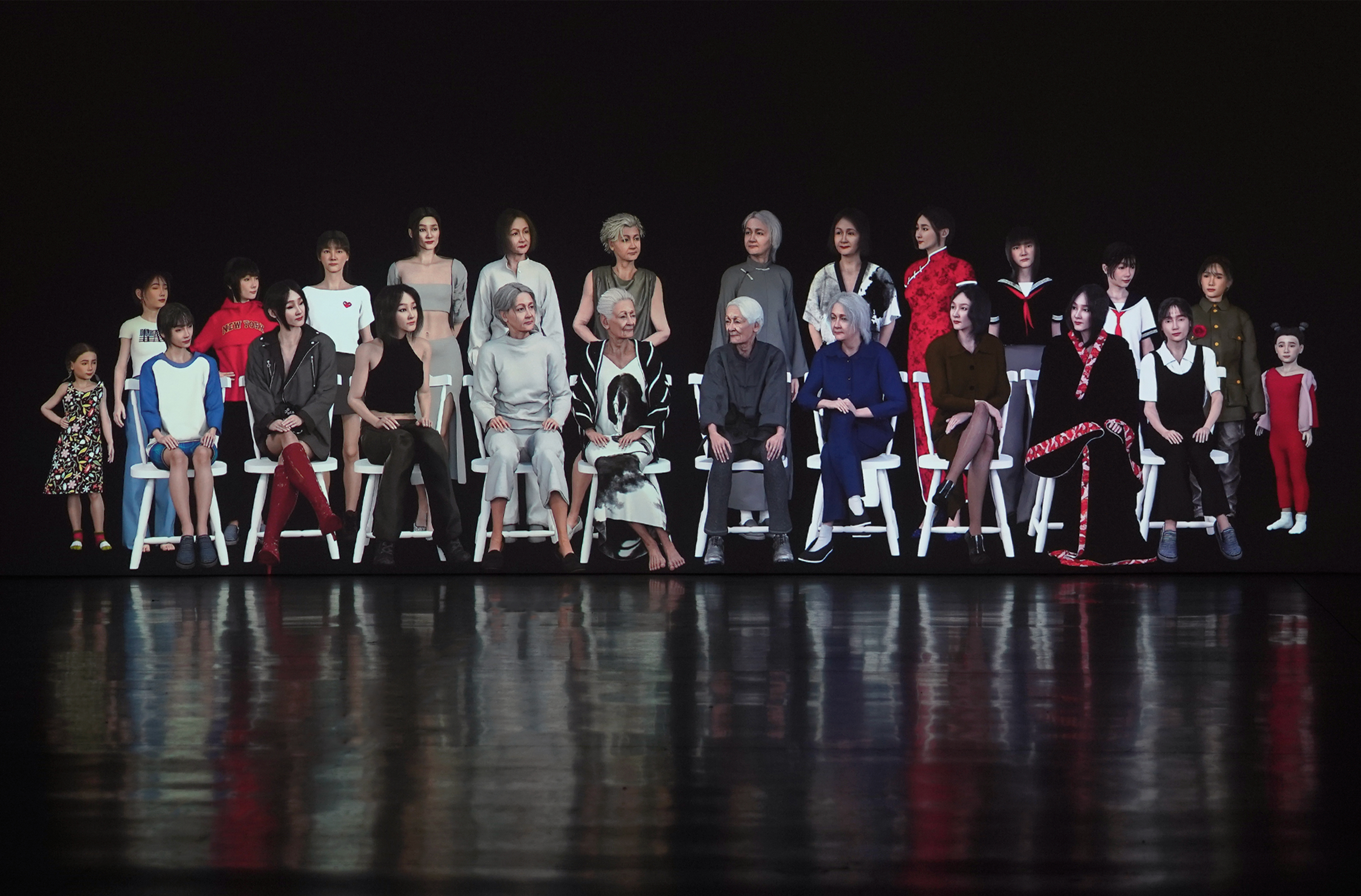 Carrie Chen
Temporal Portrait: Carrie
3D animation with audio
2022

Exhibition History:
1.Poetic Realities, UCLA New Wight Gallery, Los Angeles, 2022.
2.UNPROTECTED, EPOCH Gallery, 2022.

Special thanks to Jennifer Steinkamp, Casey Reas, Peter Lunenfeld, Lauren McCarthy, Ingram Mao, Ivana Dama, Harvey Moon, Gareth Walsh.

Video documentation: H. Leslie Foster II

Created originally as a two-channel projection installation, Temporal Portrait: Carrie is simultaneously a group portrait and a self-portrait.

Using GAN technology and referencing ancestral records, Chen simulates stages of aging and imagines the moment when transgenerational versions of her 3D selves gather in spacetime.

Their collective presence is a meditation on nonlinear concepts of time and the artist's existence as a Chinese American woman. It is also a celebration of resiliency and life. Together, the 24 female figures occupy a long stretch of space. They breathe, blink, and hold their gaze with the viewer as a confrontational gesture responding to the marginalization of women and as a subversive stance on the male-dominated genre of group portraiture.