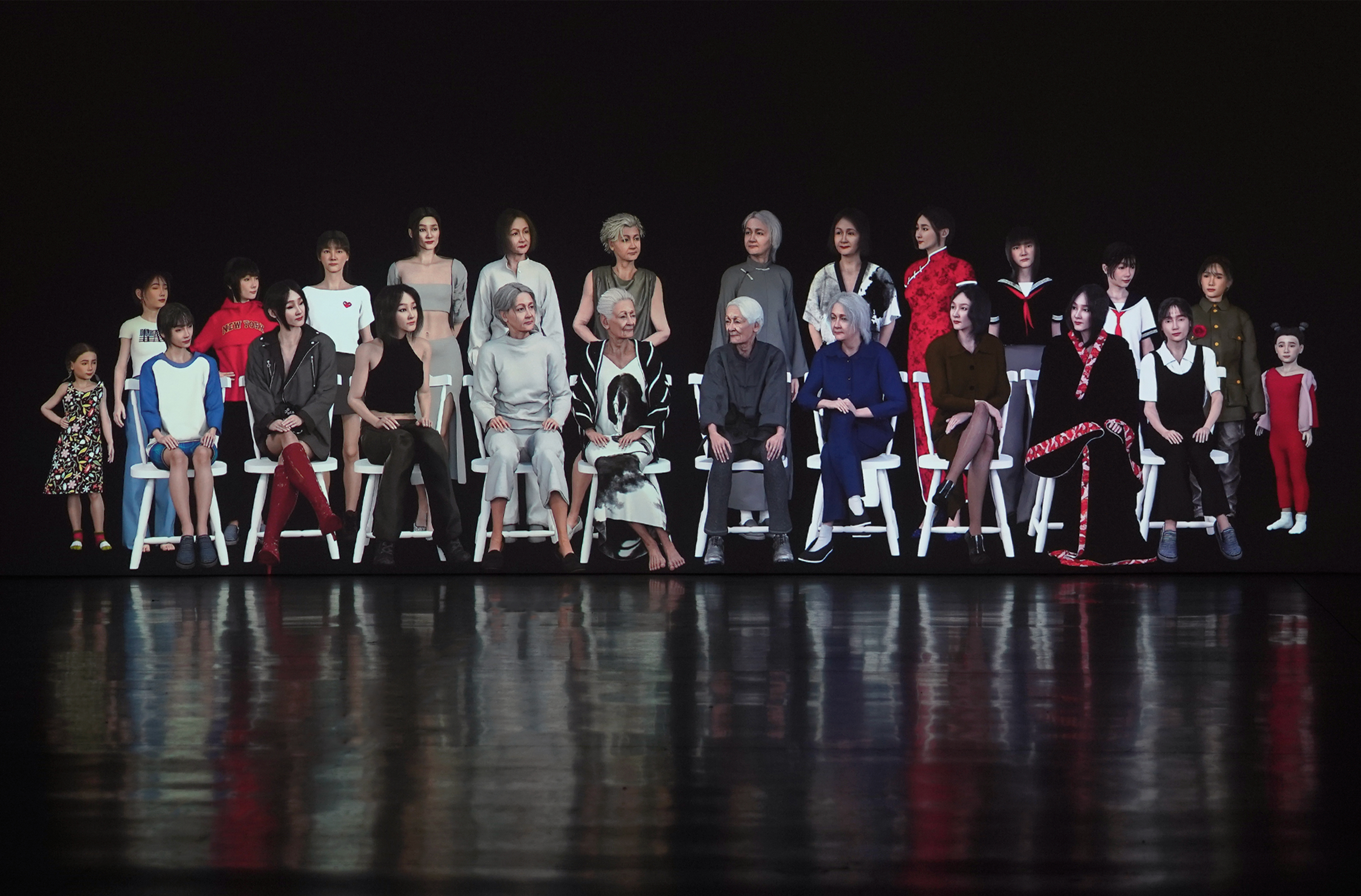 Carrie Chen
Temporal Portrait: Carrie
3D animation with audio
2022

Exhibition History:
1.Poetic Realities, UCLA New Wight Gallery, Los Angeles, 2022.
2.UNPROTECTED, EPOCH Gallery, 2022.
3.NEXT-GEN LA: Digital Artists to Watch, VELLUM LA, 2023

Special thanks to Jennifer Steinkamp, Casey Reas, Peter Lunenfeld, Lauren McCarthy, Ingram Mao, Ivana Dama, Harvey Moon, Gareth Walsh.

Video documentation: H. Leslie Foster II

Link to Full Animation

Created originally as a two-channel projection installation,
Temporal Portrait: Carrie
is simultaneously a group portrait and a self-portrait.
Using GAN technology and referencing ancestral records, Chen simulates stages of aging and imagines the moment when transgenerational versions of her 3D selves gather in spacetime.
Their collective presence is a meditation on nonlinear concepts of time and the artist's existence as a Chinese American woman. It is also a celebration of resiliency and life. Together, the 24 female figures occupy a long stretch of space. They breathe, blink, and hold their gaze with the viewer as a confrontational gesture responding to the marginalization of women and as a subversive stance on the male-dominated genre of group portraiture.